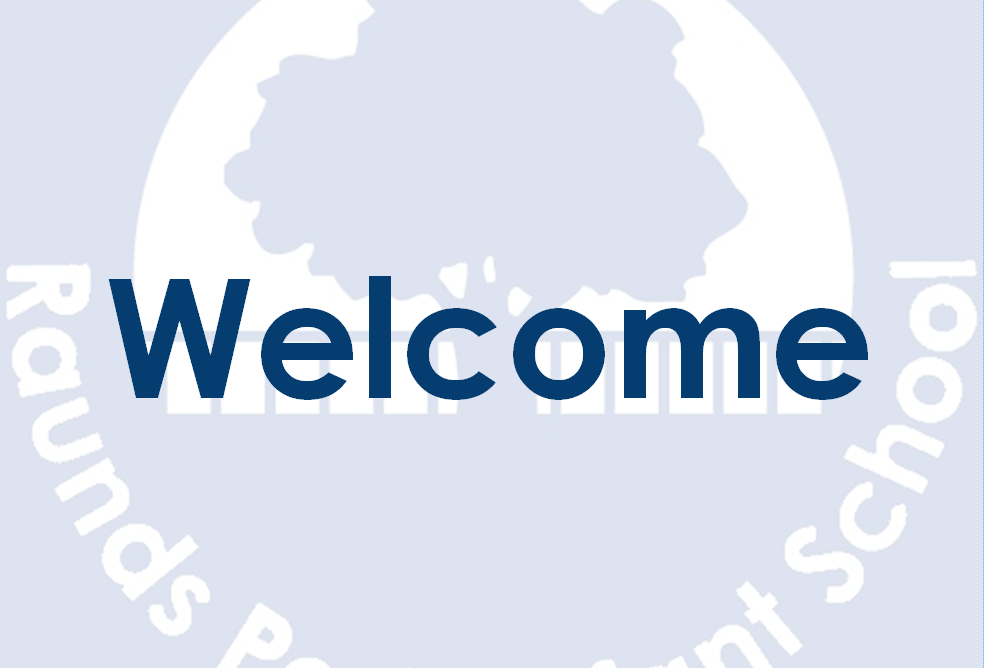 Thank you for visiting our website, which we hope you find useful and informative.
Raunds Park Infant School is a happy, successful and busy Infant school where we are all passionate about raising expectations and aspirations. As a school, we pride ourselves on placing children at the centre of all we do, focusing on their academic and personal development and reaching their potential in both.
We are incredibly proud of our caring and thoughtful children and also of our wonderful, dedicated staff who provide a learning environment and school ethos in which children can flourish and develop an enthusiasm for life-long learning. As a school, we pride ourselves on high levels of pupil academic achievement because this is a school where achievement and endeavour in all areas are acknowledged and celebrated.
We are a small school with only 6 classes, ranging from age 4 to 7 (EYFS to Year 2). Our environment is small and caring; our staff work hard to ensure children love school and develop a lifelong love for learning.
On 1st June 2019, we converted to an academy and are proud to have joined Nene Education Trust. For more information about the Trust please follow this link. The Trust's accounts can be found here.
We are proud of our school community and work in partnership with parents to inspire the children to believe in themselves, develop resilience and achieve their potential. Our parents provide support for both their children and the school and our active Parents group-PIPS support the school, looking for fun, exciting ways to inspire and challenge our learners of all ages! Together we ensure that the experiences for our school family are wide and varied.
We hope that you enjoy your visit to our website. If you would like any further information please do not hesitate to contact us.
If you require any information about Raunds Park Infant School, please do not hesitate to contact the office on the school telephone number 01933 622415
Our Values
We are driven by our 6 core Values, which feed into all that we do: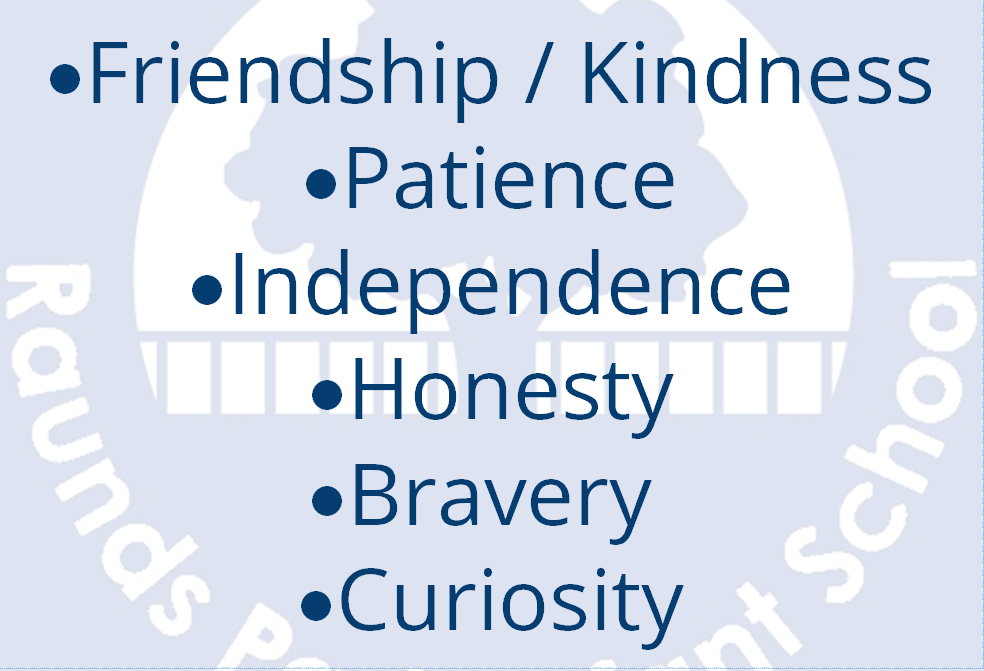 We believe that by sharing and modelling these Values and teaching the children to embrace them as they develop, we can help children to become outstanding members of the community – our values are for life, not just for the school year.
If you would like to come to school to see us in action or require any further information, please speak to a member of the admin team in the office. Paper copies of any information on the website are available on request from the office.
Mr Mark Currell
---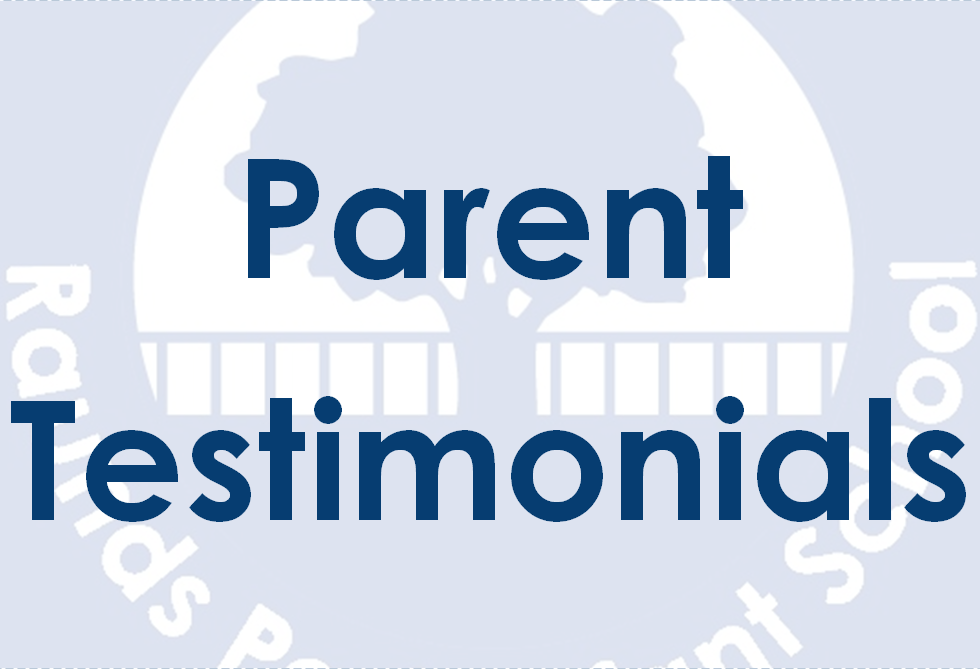 Our child loves being at Raunds Park Infant School. It is a safe environment where she is well cared for, this has enabled her to thrive in her learning. The teachers and staff go above and beyond for all the children and I would happily recommend this school to other parents as an excellent place for kids to learn and grow. (March 2022)
Our eldest son joined Raunds Park Infant School at the beginning of Year 1, in September 2020, after struggling at a previous school. Since he joined Raunds Park, he has grown so much! He has become more confident, better behaved and began to excel. This is testament to how brilliant this School is - he went from not wanting to go to school to loving it!
Our youngest joined this year in Reception and we are amazed at how well he has learned to read and write and how excited he is to go to this school.
The teachers at Raunds Park Infants are brilliant and will always communicate everything we need to know and will sort out issues straight away.
Thank you for all your hard work.
My daughter began her first year at Park Infants in 2016. When we began to look for schools, we found the task quite daunting and didn't quite feel like the schools we had looked at were a good enough fit for us. Then we walked into Park Infants. We immediately felt as though we were in the right place. The school has a small 'village school' feel rather than a busy town school which immediately made the environment feel more personal. The classrooms are well set out and we especially liked that the reception classes had shared areas outside and indoors where they could mix. Forging relationships is so important at this age group and we felt this would be hugely beneficial to our child. This layout made the transition from nursery to school almost seamless for our child. She thrived during her time at Park Infants and I found the staff so helpful and welcoming.
Fast forward to 2020 and our son began his journey at Park Infants. There was no need to look at other schools because we already knew that this environment would be perfect for him. The pandemic made this first year extremely challenging and he spent most of the year home learning. Despite this, the teaching staff at Park made sure that the children were organised with tasks, enjoyed regular online learning and the teachers were on hand via email and phone whenever we needed them. Our son is also thriving at Park Infants, and he enjoys every day at school and can't wait to tell us all about it when he arrives home.
In summary, we would without doubt recommend Park Infants to any prospective parents. If you're looking for a calm environment with hands on teaching staff that will always have your child's best interests at heart, then this school fits the bill.